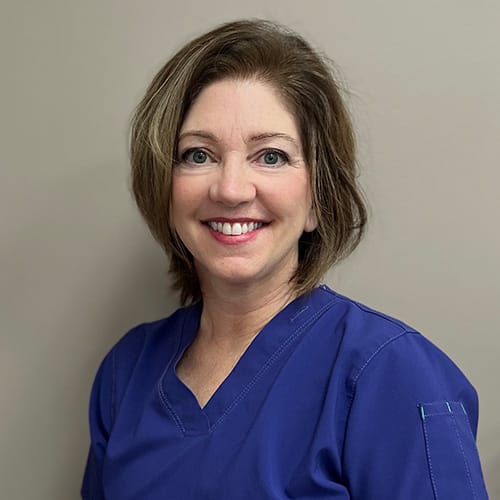 Dr. Cheryl Moore
General Dentist
Dalhousie University, DDS
Dr. Cheryl Moore was born and raised in Charlottetown, and attended UPEI, where she earned a Bachelor of Science in Biology in 1985.
She graduated from Dalhousie University, with her Doctor of Dental Surgery in 1989 and returned to PEI to practice general dentistry.
After working as an associate dentist for a few years, she started her own practice in Cornwall in 1991.
She has also worked as a clinic supervisor at Holland College's Dental Assisting Program, was employed part time with PEI's Children's Dental Care Program and serves as an evaluator with the National Dental Examining Board. She has also been the president of the Dental Association of PEI and has served on PEI's Dental Council.
She and her husband have four grown children, and she enjoys hiking, reading, and spending time with her family, especially at their cottage on the south shore of this beautiful Island.